TESTIMONIALS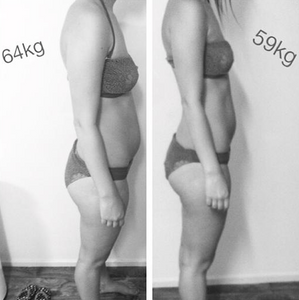 BEAT THE BLOAT
This gorgeous customer kissed her bloating goodbye, as well as huge 5kg / 11lbs after a cycle of our 14 day Detox tea cleanse. Incredible results in such a short time.
 (Before 14 day teatox- left; after 14 day detox- right.)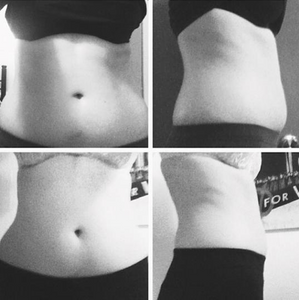 TEA-TOX & TONE
Our beautiful customer Emma lost a huge 2.5kg / 5lbs in just 14 days during her 14 day Detox tea cleanse. Lighter, happier and healthier.
(Before 14 day teatox- top 2 images; after 14 day teatox- bottom 2 images.)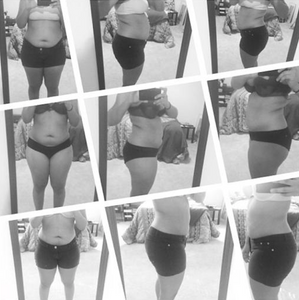 KICKSTART YOUR JOURNEY
This wonderful customer shared her amazing results, and expressed how our tea helped her kickstart her weight loss journey. Slimming down, you can see just how far she came in only 14 days!
(Start- top 3 images; after 7 days- middle 3 images; after 14 days- bottom 3 images.)
HOW OUR HEALTH CLEANSES CAN HELP YOU
Queen B has helped tens of thousands of people worldwide discover natural health solutions to many common health issues.
Our weight management cleanses, detox and shred, have helped both men and woman naturally detox their insides, eliminate their sweet cravings, increase the metabolic rate and suppress their appetite in order to lose weight. Our skin cleanse of products have helped eliminate our customers pimples, blemishes, scars, acne and dry skin. Our sleep cleanse has helped those who tend to toss and turn get a restful nights sleep with a relaxed mind and body. And, our menopause cleanse has helped relieve symptoms of sufferers.
For real results from the inside out, look no further. Start your transformation today.